obligatory chimney shot
This time last year
James
, Josh and I did the first TdT of the 2010. I wore arm knee warmers.
Today we started in 25*F (I wore more).
"We" were a small group this year too. Only Kerry and BC felt 3000'+ of climbing in sub-freezing temps would be prudent.
With the Winter we've had this was BC's first ride on dirt of 2011, and conditions still were bafflingly good.
How could we have so much snow so recently and have the trails be so dry?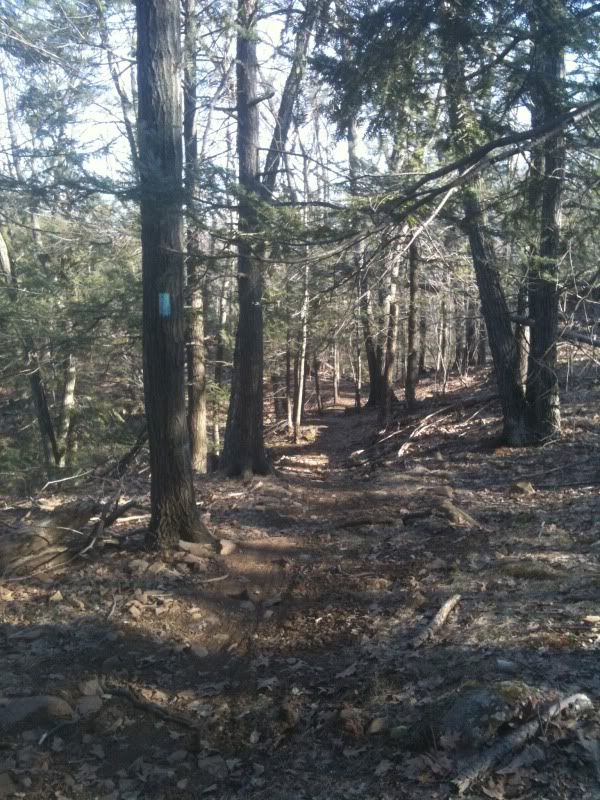 When we got to the back of Pennwood I found myself riding solo as real world respnsibilities pulled the plug on our party and they had to turn back.
I had hoped to cross
TJ's
path but he zigged when I zagged.
Once I was on my own heading up to the chimney from Wintonbury Rd I found myself in a dark place. Less than 2 hours in and it seemed I had burned a few more matches than I'd planned. Not quite halfway and I was beginning to suffer.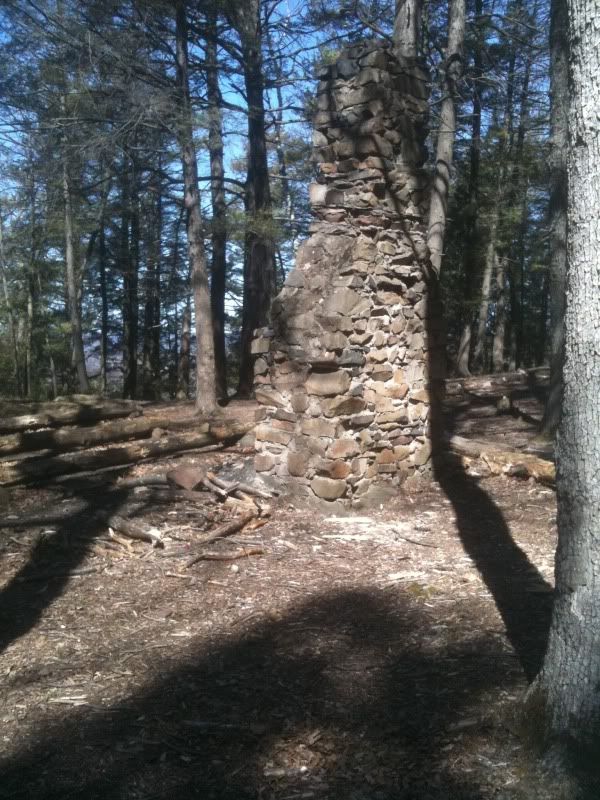 In an attempt to postpone the agony, I decided I should take a picture of another chimney
Years past this would have been considered a fine TdT, but it some how felt like cheating skipping the green and blue trail in favor of Wilcox and the low road back to Pennwood's trailhead.
Once I got back to the East side of the Res. I was a little surprised to see conditions were getting soft. We had had no precipitation, yet things were damper than they had been the previous two days? Maybe as the deeper layers of soil thaw the moisture rises? Maybe a
dirt doctor
can chime in here?
Finally, I entered and exited at Sunset Farms. On the gate there is a very polite sign stating "gate does not shut automatically, please shut gate", both times today it was wide open.
Is it really that hard or that much of an imposition to shut a gate?
Oh, and that's
"the"
40.