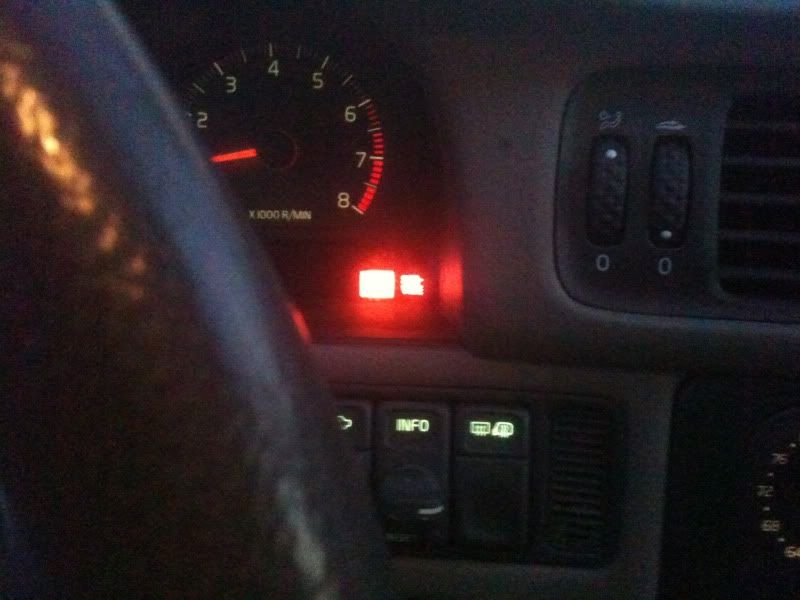 That's the check engine and service light on Mrs. CB2's car.
It was down 3.5 qts of oil, yet there's been no signs of burning or leaking and it's making a brapping sound now too.
What this will cost to repair could be frightening, but what is really terrifying is the thought of my filthy rotten children riding in my truck until it is fixed.
Good thing vinyl is easy to wash.