I thought I had come up with the perfect shoes for late Winter / early Spring commuting; an old pair of Pearl
Izumis
. They have a
perforated
leather upper that isn't very good for the warmer months, but just might be perfect for these chilly morning and mild afternoons. They would let me skip the shoe covers and make getting out the door that much quicker.
On the ride in they were perfect, but my right shoe was clicking.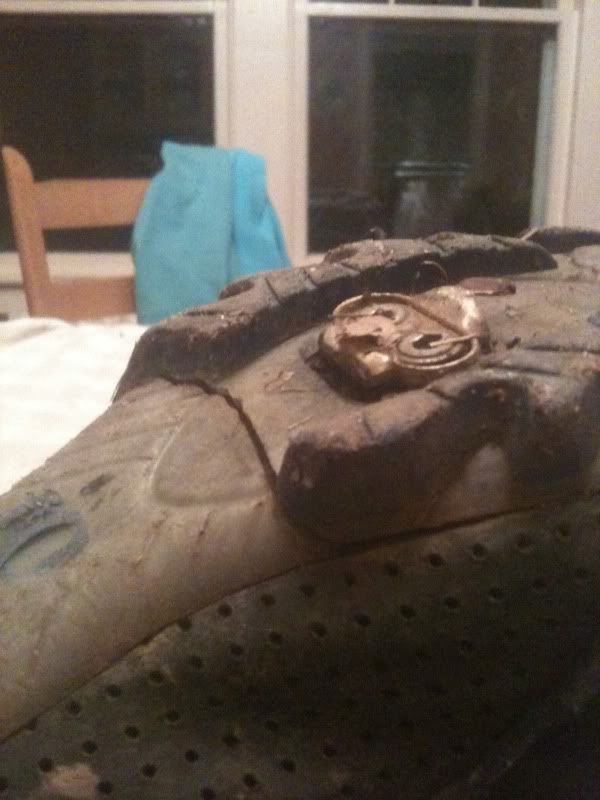 Humf
.
Have to find a plan B.
As I was leaving for home I heard a tinny
clanking
.
This is the second one of these that has broken in less than a year. The first was on my
cross bike
so I wrote it off as being above it's pay grade. But not even tough enough for commuting?
Not cool.