or Jobs v. Strava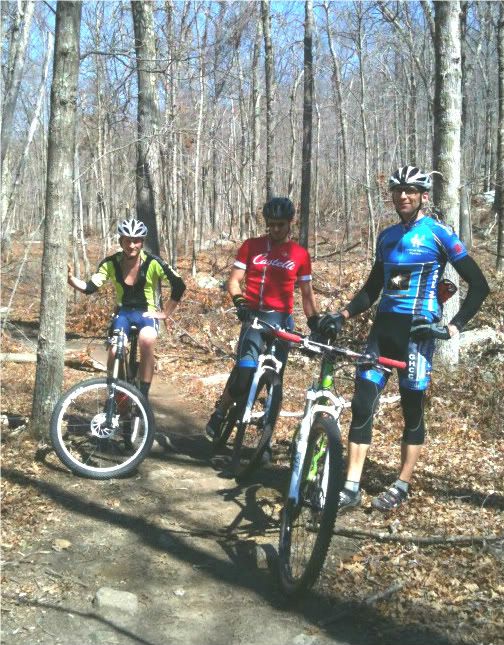 On Saturday Neal, BG, "Thor" and I hit up Case. Conditions were Summer like ideal. Hardpack, where dusty plumes would kick up as you railed turns. Almost too dry, right on the edge.
We teased BG and Thor of the impending doom, a climb that is just wrong; The Evil Backyard Wall.
The "Wall" has the ideal surface; smooth and hard. But it has an insane grade averaging 20%. There are a couple of water bar you have to get over and at the steepest part is the one place it gets rocky.
BG kept asking "was that it"? All we could do was laugh. "No, you know when you get to the "Wall". As we came out onto the dam, Neal pointed to the top of the ridge "You're going to be on the top of that shortly".
At the base I gave Neal a few pedal strokes so I wouldn't be running up his rear with our different gear ratios. We kept a pretty constant gap, at the only turn Neal soft pedaled so BG and Thor wouldn't get any ideas about turning right and missing the sickest pitch.
We all made it, no one dabbed, and we continued on our merry way.
Get home, do the upload and...
WOOHOO!!! KOM!!!
Ah, 15 seconds? Uh, not quite.
I'd have been psyched if I wasn't there.
The iphone screwed Neal!
Fortunately Neal's more mature than me.
It also should be noted that the mighty God of Thunder eats Luna bars.