Less than 40 miles.
I can bang that out in a morning. But looking at my road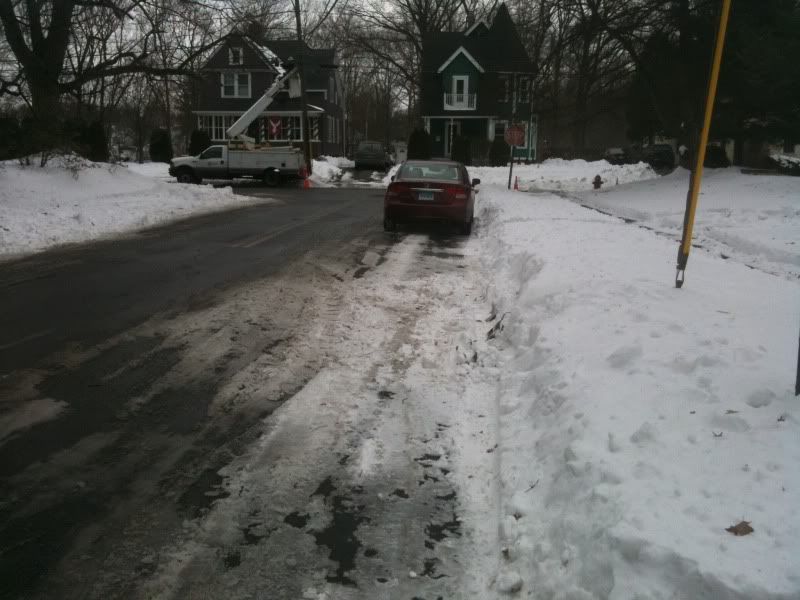 I decided I might be better served on a mountain bike.
Problem is my only complete mountain bike was set up singlespeed. Singlespeed mountain bike on the road = BORING.
That's okay, with a full length housing setup, and a dedicated geared wheel, swapping over should be a snap.
Now being the cheap fooker that I am, I found it more economical to replace the non-replaceable bearings in my Shimano out-board bearing BBs instead of replacing the whole unit. After-market bearings generally have tighter tolerances, and consequently the bearing seals/guides fit very tightly on the crank spindle. Often when you pull the spindle the seals will come off with it.
So I see a seal lying on the floor, and a bearing cup missing one so I replace it...and I'm off.
I get to Buena Vista and start climbing out of the saddle, and notice a whole lot of play in the cranks.
Turns out one seal fell on the ground, and the other stuck to the spindle, so when I replaced it on the empty cup, I was doubling up the seals on the drive side.
I look on the shelf and see a seemingly perfectly adequate replacement. Bearings are nice and smooth, but when and where did I get this BB?
Is it any good?
I put it in, install the cranks, pre-load the bearings and...sonofbitch! The bearings are played out. Now I have to yank them, and remove one of the seals to replace the one that I destroyed...and now my window of opportunity has shut.
35 miles left.
Today I planned on rising early, visiting my folks in Old Lyme, riding over my Sister's in Niantic to measure her shower, and getting the rest of those miles in.
After my third Christmas dinner on Wednesday night, I was a little sluggish this morning; I didn't hit the road until after 8:00 AM.
Little hanging with my Dad, little fattening up by my Mom, and it's heading towards 11:00 AM before I start riding to JB's house. Now if this was a customer's house I'd be in and out in 15 minutes. An hour later I'm headed back to Rocky Neck.
Rocky Neck was fun, definitely would have been more funnerer with the Ardent I had ordered before Christmas that was shipped yesterday by pony express. There were some bike tracks (Hi Mark!), someone was riding a fat bike, but I still had first tracks on some of the more secluded trails. But time was short and I only got about 5 miles in the park.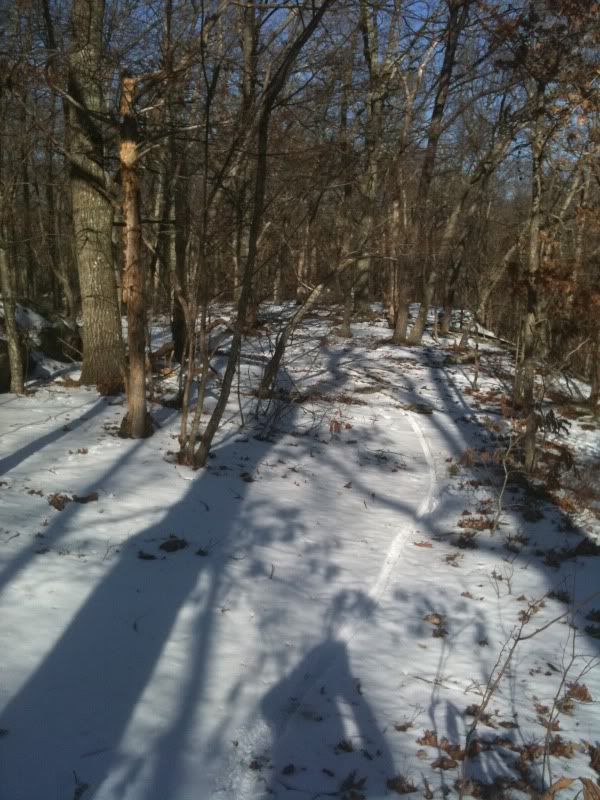 Looking back: First tracks bitches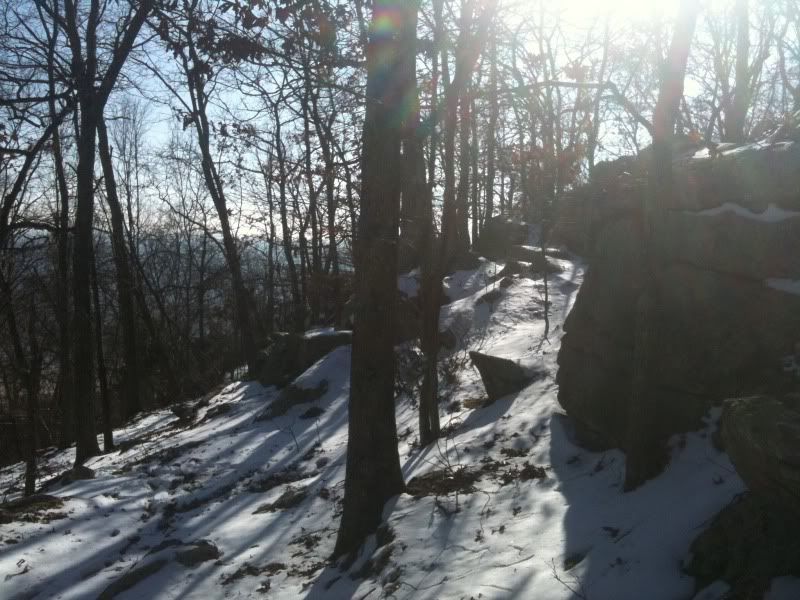 Looking towards the sound
Less than 19 miles to go. Do I tempt fate and head to the res with a Crossmark on the back of my bike, and if it's a nogo ride mtb on the road, or just git-r-done on the Kite?