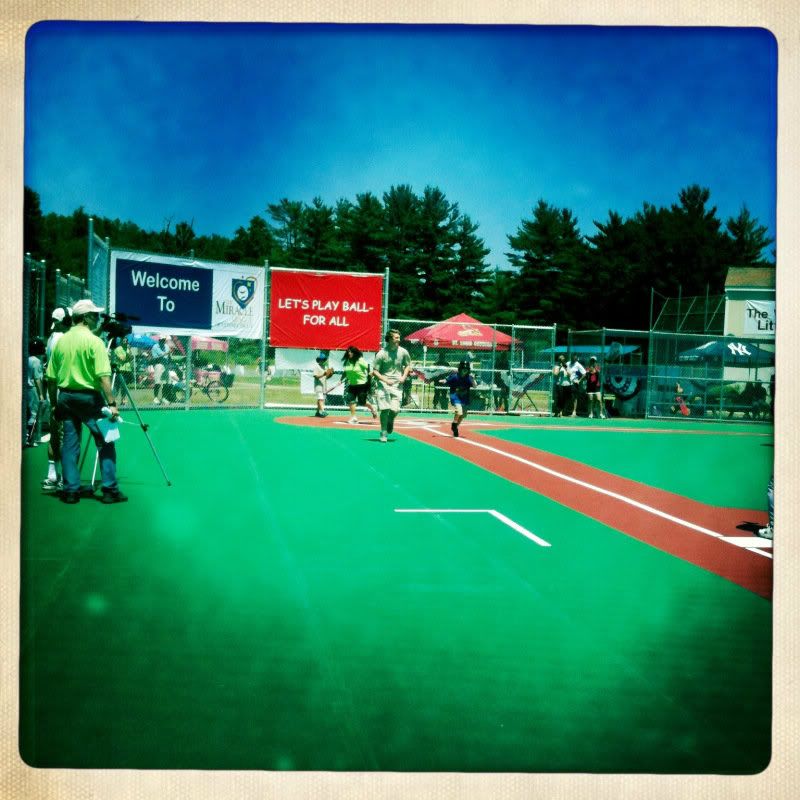 If I am half the father my Dad is, my kids will be doing okay.
My "sacrifice" for my children today was to start my ride before 6:30 AM and be home before 10:00 AM.
The plan was a
TdT
(there's a shocker). The TdT has become something of a Father's Day tradition. More times than not it has been raining (sometime the Father's Day ride isn't on Father's Day). I guess
last week's TdT
could have been classified as the Father's Day ride, but as long as I started early enough I could probably squeeze one in.
After 7 miles I suffered a first "F"; seem to be happening a lot of those this year. Some kind of karmic payback?
Routes were recalculated.
I'm back to riding rigid again. Picking my way down the descent from the Heublein fireroad to Rt 185 I was thinking I'm getting too old for this shiitake. But as the ride wore on, and I got to a
HC Ultra Fun descent
I started to get the hang of it again.
When I got to Wintonbury Rd I chose to do the sensible thing and cut the ride short. I could probably make it to the chimney and be home 10ish, but a "F" or some other mechanical, and we'd miss the
Miracle League Field opening ceremony.
Turns out I was making pretty good time, and suffered no other "inconveniences", so I throw the Rt44 fun park
(seeing as I was alone and no one was whining about how it isn't fun. Of course it's fun; that's why it's the fun park!)
and the Antler Trail in.
I was feeling so at home on the rigid I thought I'd make a run at
Tig
's
East Side Descent KOM
. I might have had it but I stopped to talk to
Paul
and Mary at the water towers.
Made it home just in time to be showered in chocolate and socks.