After a number of apparently ineffectual session on the rollers
I finally made it outside.
There was some ugliness, and speaking of ineffectual, that exactly what my studs were on the ice.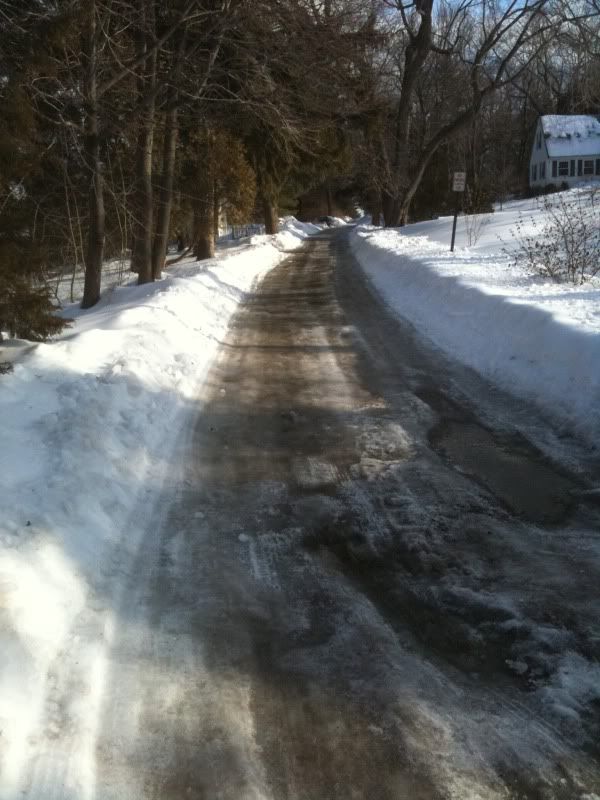 It was slow, painful and short, but it was great to get outside.
Hopefully the next two scheduled storms will be mild an I can get back to a more norm riding regiment.