Outside riding!
Woot!
Friday did the Crazytown Lunch Loop:
Rode it on my Swift.
How come there is always a headwind?
No matter, I'm outside!
Saturday and Sunday I tempted fate and rode over to the Res.
I used to hate snowshoe-ers and how they'd pock the trail making it unrideable. But they've become so popular, and the snow has been deep enough to keep them single file that they and the XC skiers have tamped a nice rideable trench in the 2' snow base.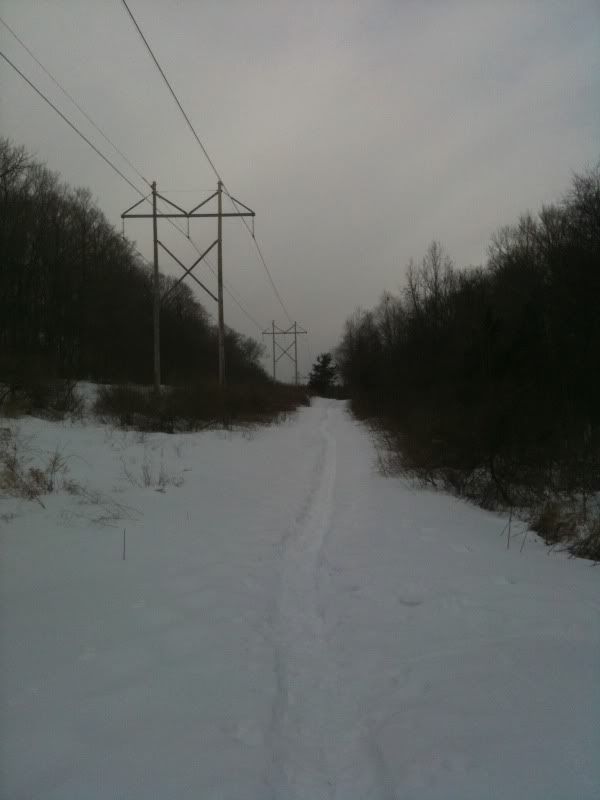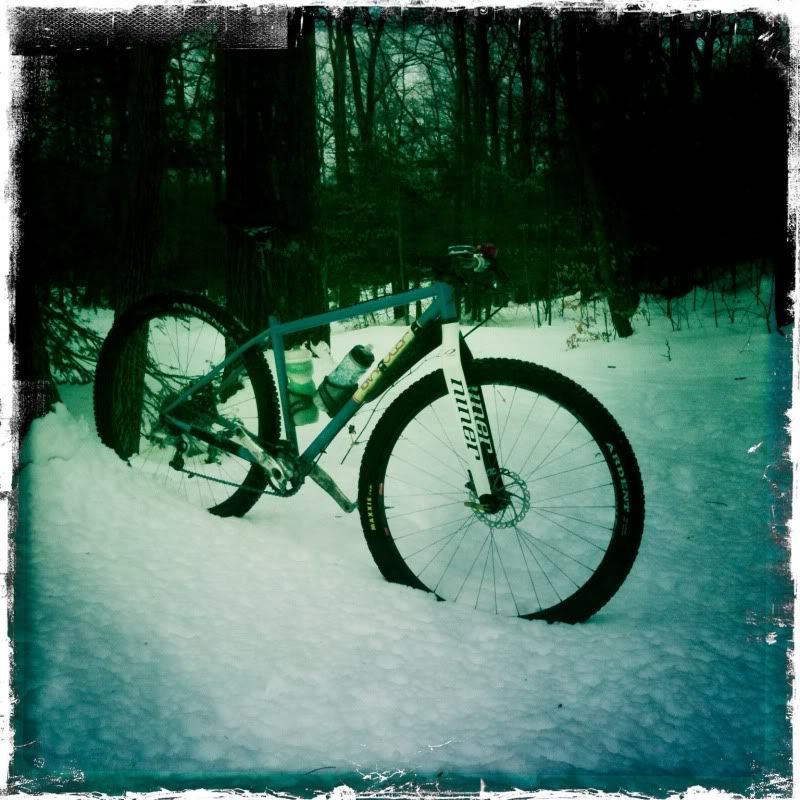 You might notice BluSteel is sporting a Niner carbon fork.
I like it.
It steepens the geometry a bit, and lowers the front end 15mm. With the gears and Ardents front and rear I'm not really noticing the weight lose, and I really couldn't tell you how it rides since all it's seen is tarmac and rutted snow.
Temps are going to be heading towards 50*F this coming week...
More riding OUTSIDE!!!