I had choices to make.
What bike should I ride for my first commute of the year? What should I wear?
The morning leg would be about freezing, whereas the afternoon was predicted to be in the mid 50's*F!
With the snow-pack holding steady at 2', the ride home was going to be wet.
So my choices were:
Karate Monkey with clip on fenders,28x700c tires geared 1x8
my Swift with

DT

and

seatpost

mounted fenders, also 1x8 with 29x2.25 tires
my

CX

bike with just a

DT

fender
or my

Cannondale

with no fenders.
Usually I'd be on the
Fun Machine
, but it was
cannibalized
during
CX
season, and never restored to it's former glorious full
fendered
state. Plus the whole "Plan" of learning how to efficiently ride a
multi-speed
bicycle.
Not being a fan of getting soaking wet, I chose the bike with the best coverage; Mary Jane.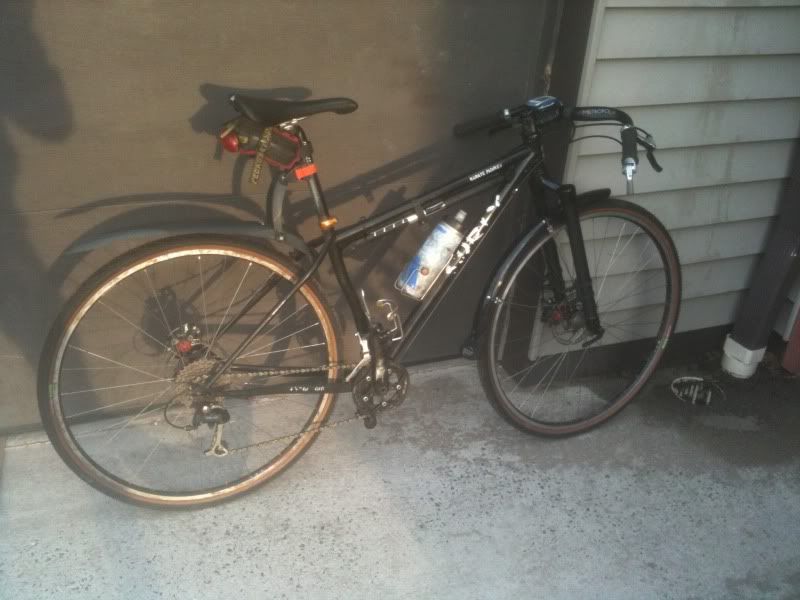 Seems odd the bike I once raced on is now a 27+ lbs
fendered
commuter, but so she sits.
Only having a 34x12 top gear I was fortunate to find a pair of 700x38c hybrid tires left over from my Cycle Therapy days (bigger tires make an effective bigger gear).
I never in a million years thought I'd ever be excited about hybrid tires!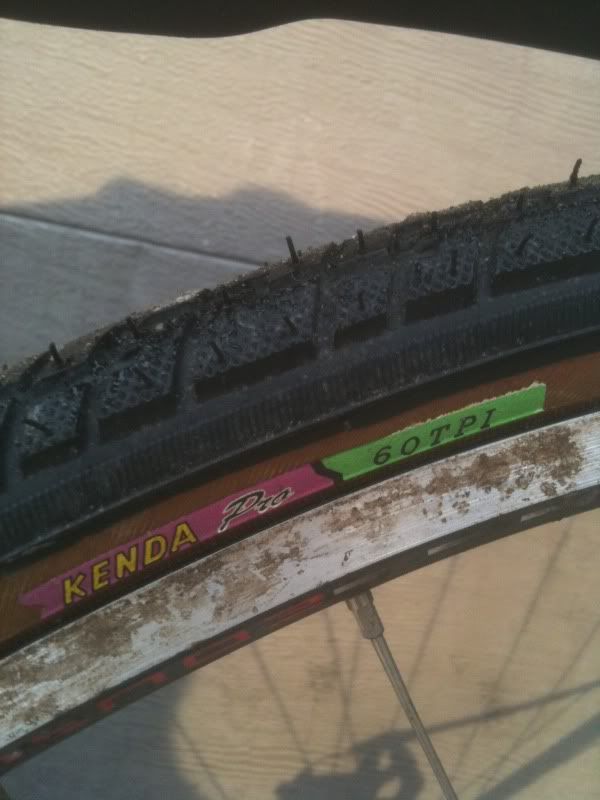 Even so, I wanted a bigger gear.
That being said, I never completely spun out the 12.
the 38's sure came in handy too with the broken pavement on
Tunxis
Rd; you'd think a route to the hospital would be more of a priority.
I was a little surprised
Strava
didn't classify the three main climbs on my
ride home
; Mine Hollow Rd, and
Metacomet
both climb over 300' with double digit pitches, and Hatter's road approaches 20%.
As far as dressing, lets just say I really need to wash my Craft cycling jacket; smells so bad I
offended
myself, but it is light enough that I was able to roll it up and put it in my jersey pocket for the ride home.