You can't argue with what works.
I tend to root for the underdog. Maybe lean more towards the esoteric or exotic rather than the big brands.
But when it was time for new commuter tires I caved to the low hanging fruit and went with what was readily available at
my LBS
.
Here's what I look for in a commuter tire:
Flat resistance
Tread longevity
Any other positive attributes are a bonus.
For years I had been using probably the most popular touring / commuting tire. When my commute switched from the The Apple Valley to the Farmington Valley my flat frequency increased by the power of 5. A change was needed.
Specialized
had an interesting idea with their
Roubaix Pro tires
. They take a size larger 120 tpi Endurant casing and mount a size smaller tread to it. A 28 mm casing has a 25 mm tread (a 25 mm has a 23 mm). You get the comfort of the larger size with the speed of the smaller.
It also has a harder center tread compound with a stickier side compound for durability and cornering grip.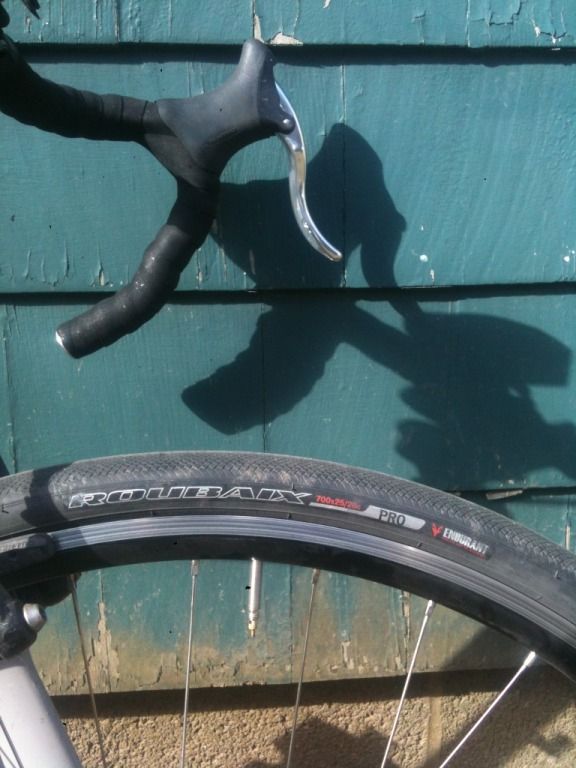 So enough of the marketing mumbo-jumbo; how do they ride?
I'm impressed.
These are the most comfortable road tires I have ridden. That includes tubulars.
Really.
Clinchers have come a long way!
I have about 500 miles on them and they have been "F" free (never use the "F" word when speaking of tires). No signs of wear so far. I guess a tire can be durable and comfortable.
They've seen all New England has to offer; broken tarmac, dirt, ice, snow and the dreaded Bike Path Roubaix.
Right now I have them mounted on my Cross bike (that I am enamoured with) so I mounted those other tires on my regular commuter so I'd have a bike ready to go with fenders. Yesterday there was a chance of showers in the afternoon, and it had rained the night before. Perfect, I"ll ride the
Fun Machine
.
I flatted on the way in...
and on the way home.
I need another set of
Roubaixs
!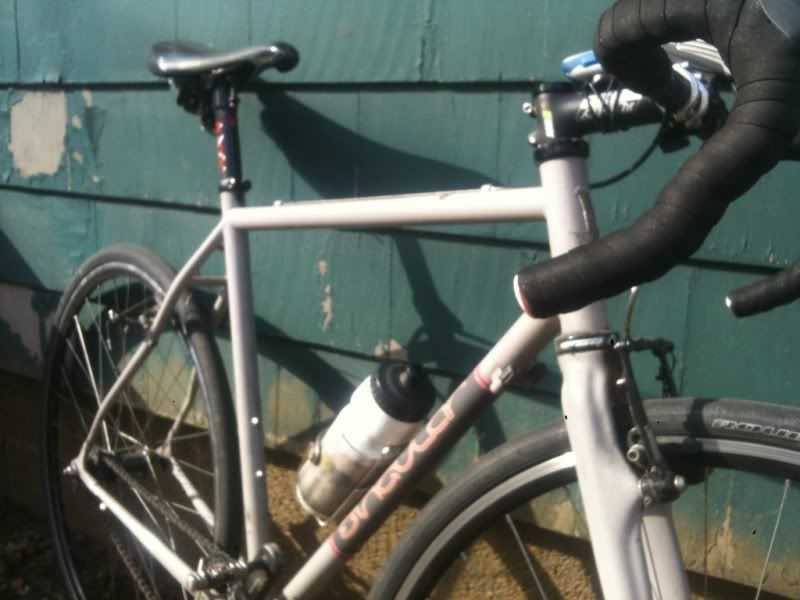 I forgot to put my pump on my bike this morning; very thankful for the
Roubaixs
!
(let the corporate shill comments fly)