Every year, a day or two after my "anniversary", I ride Pennwood.
Pennwood was the first place I rode after I decided to clean up my act and get back into some sort of shape.
5 years and 20 pounds later I was planning on keeping the tradition alive.
But I'd have to drive pass Nassahegan to get there and spend an extra 35 minutes in the truck.
What's a tradition if it can't be broken?
As a reward for not passing up a great riding spot in the name redundancy I was finally able to piece the loop I've always tried to do without getting lost (I actually took a wrong turn right at the end, but that netted me a little extra singletrack with zero backtracking).
But as penance for not maintaining the tradition, my phone which had been silent for 6 hours while I drove around doing deliveries rang 5 times. Felt like a total douche talking sinks in the middle of the woods, but what can you do?
Here are some crappy pictures of my very excellent ride.
Through the ferns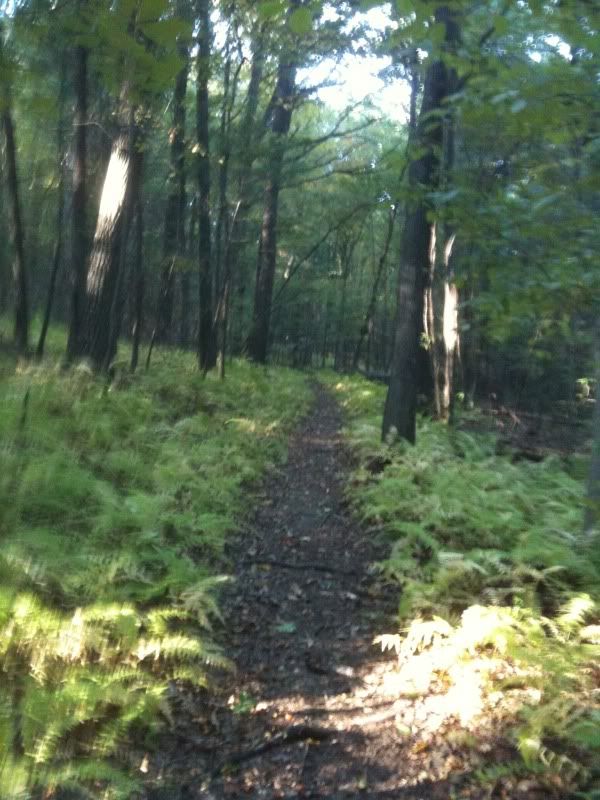 Some bench-cut singletrack (Thanks FDR!)
Top of a rock
More rocks
A glacier threw up