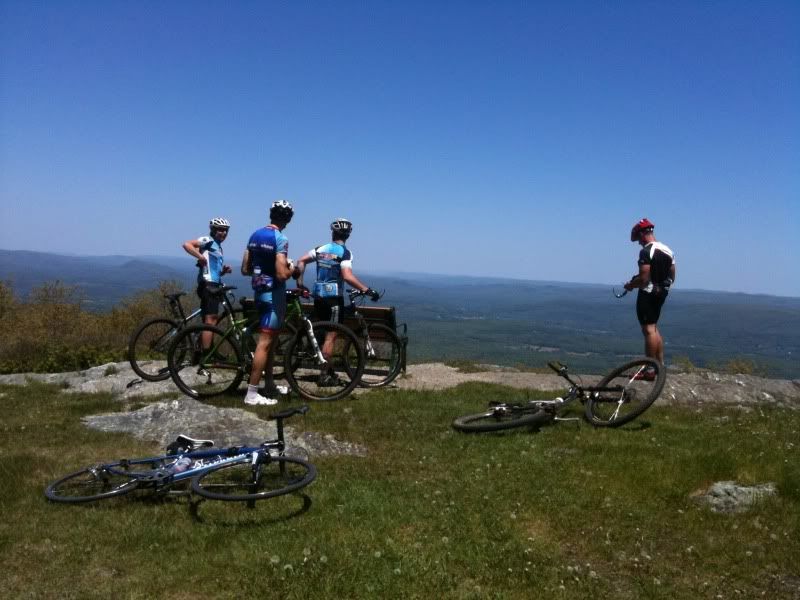 I've been hearing about this mythical ride, Mt. Riga, for about a year now. Every now and then it would pop up on a number of my friends
Strava
ride listings and I would say "Hey! I want to do that, why wasn't I invited" (because you were working stupid). Finally the opportunity presented itself.
The Mt Riga loop is something
Mookie
came up with and it varies a bit each time. It runs between 65 and 75 miles, has over 6500' of climbing and is at least 50% dirt. Oh, the majority of the climbing is on dirt and some of the climbs have sections over 20%. Due to these factors a cross or mountain bike is perfect. However the conditions we enjoyed were ideal, dry and warm, and Aaron showed that a standard road bike with compact gearing could also work (the rest of us were on mountain bikes).
The major climbs of the day were as such:
Mt Riga is a 30 minute climb up a dirt road of moderate grade
Sunset Rd up Mt Everett is a dirt out and back up to a stone overlook on the top of Mt. Everett
The Appalachian Trail rd is one of those windy dirt road where you think you are about to summit around every corner by the sky coming through the trees, but you know the mountain is conning you and you still have a ways to go.
So enough of my yacking, here's some pictures.
James and Alex take the front. James rode to the ride and rode home; 5 hours and 6500' of climbing just isn't enough for some guys. Oh, he rode it on a singlespeed with the gearing I'd use for the Res.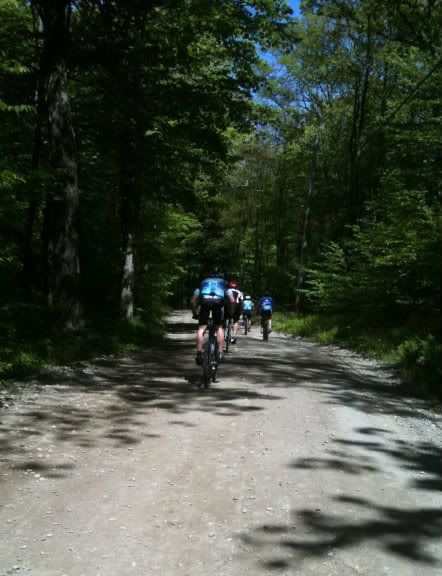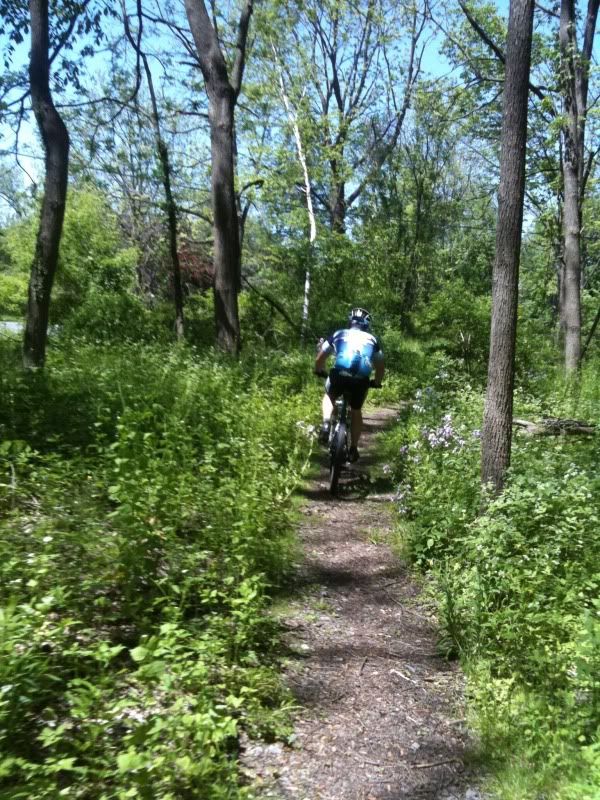 Alex even found some singletrack for us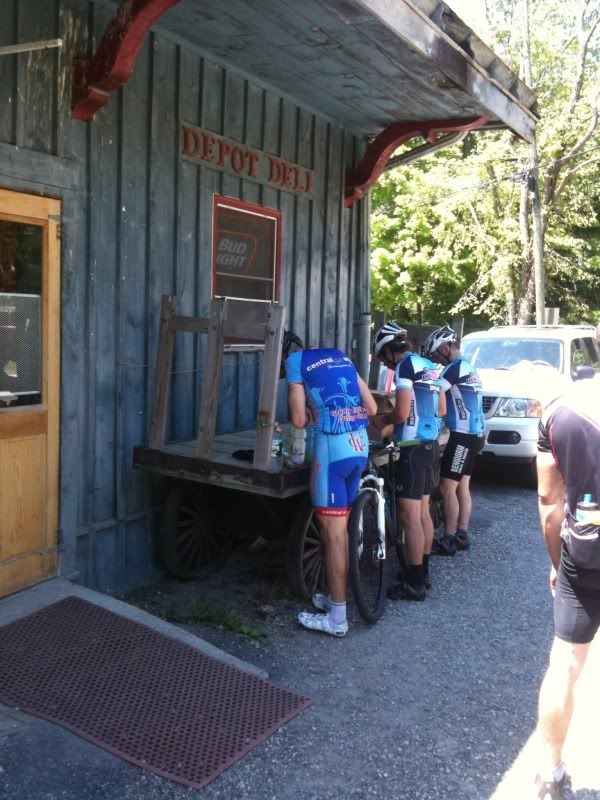 strategic water fountains and stores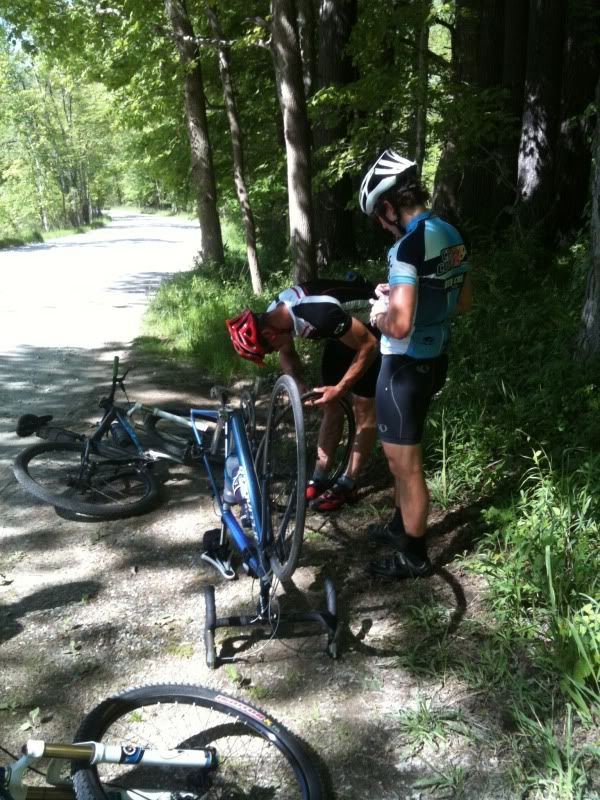 Maybe the road bike wasn't the best choice for some of the dirt roads, but only 1 flat so Aaron was making it work
Would it really be complete without Moe's?