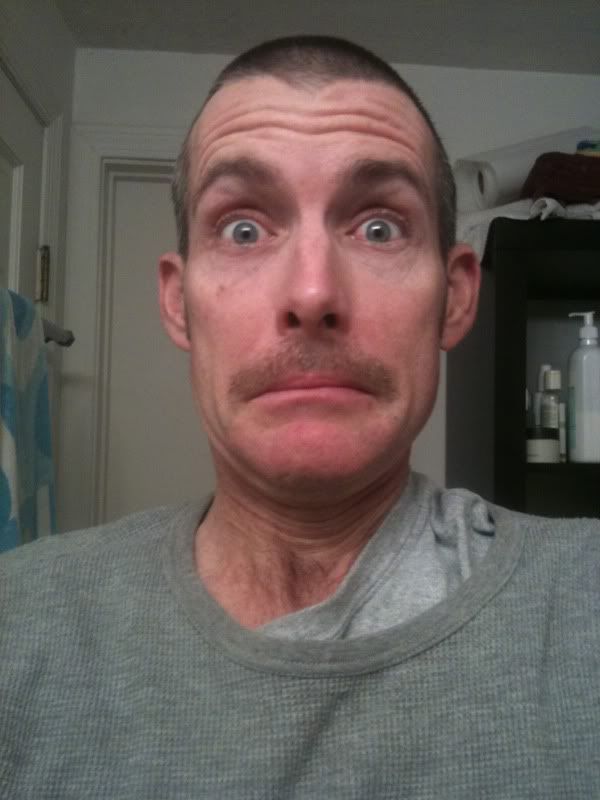 Here's the stats on my
Movember Fund raising campaign.
Dollars raised:
$10.
Donors:
Marble Design.
aka
ME
So it's going to work like this; if you want me to keep growing this "thing", looking ever more ridiculous by the hour you had better pony up some cash.
OR
if you really care about Mrs CB2, you can make a donation with a message to that effect and I'll shave "it" off.
Vote with your wallet: Charlie looking foolish, or Mrs CB2 not embarrassed (
less embarrassed
) to be seen in public with me.