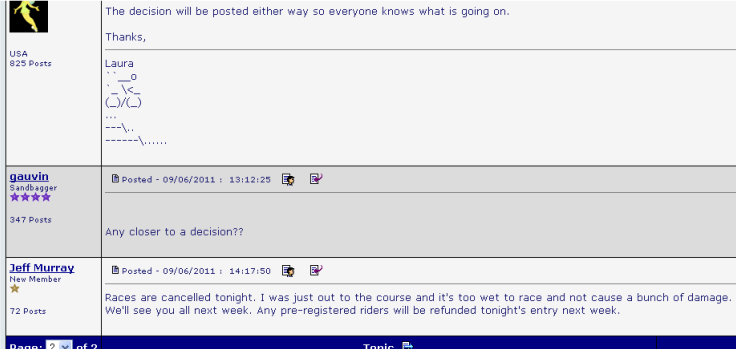 As lame as it might seem to cancel a CX race due to rain I'm sort of relieved for the following reasons:
I won't have to clean my bike for a practice race (I get to do that enough for not practice races, thank you very much)
I won't have to wash my team jersey an extra time before Landmine.
After the phenomenal tubeless success on Saturday, Monday's results were less than stellar. I guess even tubeless they are still only 31s and a modicum of caution should be taken on rocky descents (side wall puncture running 30 PSI)
I like the tubeless wheelset better than my tubulars wheels for CX
I still don't know if I want to race singlespeed or geared regardless of the size of Alby's penis.