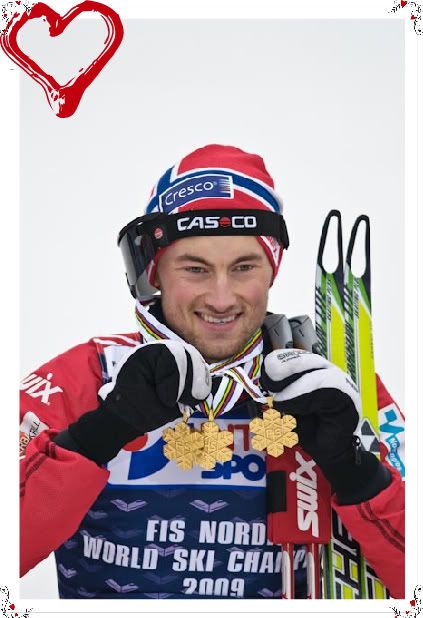 I think I'm developing a man-crush.
Watching Northug devour a 37 second deficit, leap-frogging from 4th to
Silver
in the 4x 10k relay was inspiring.
The only reason I own XC skis is so the weather will never get good enough to use them and I can keep on riding my bike, but watching the Olympics almost makes me rethink that (for about 2 seconds).
I'm in awe of the effort the athletes put out too. I'm sure there is some dramatics to the collapsing as they cross the line, but on Northug's charge he passed a skier who was working so hard he was drooling! That's leaving it all out there.
And what about Biathlon?
Why isn't that covered on a regular basis? It's got laps
and
guns; what more could you ask for?
Hopefully it will stop raining long enough to play "hardman of the North" on the
Fun Machine
this weekend, pretending to challenge the cobbles and cols of
Het Volk
.